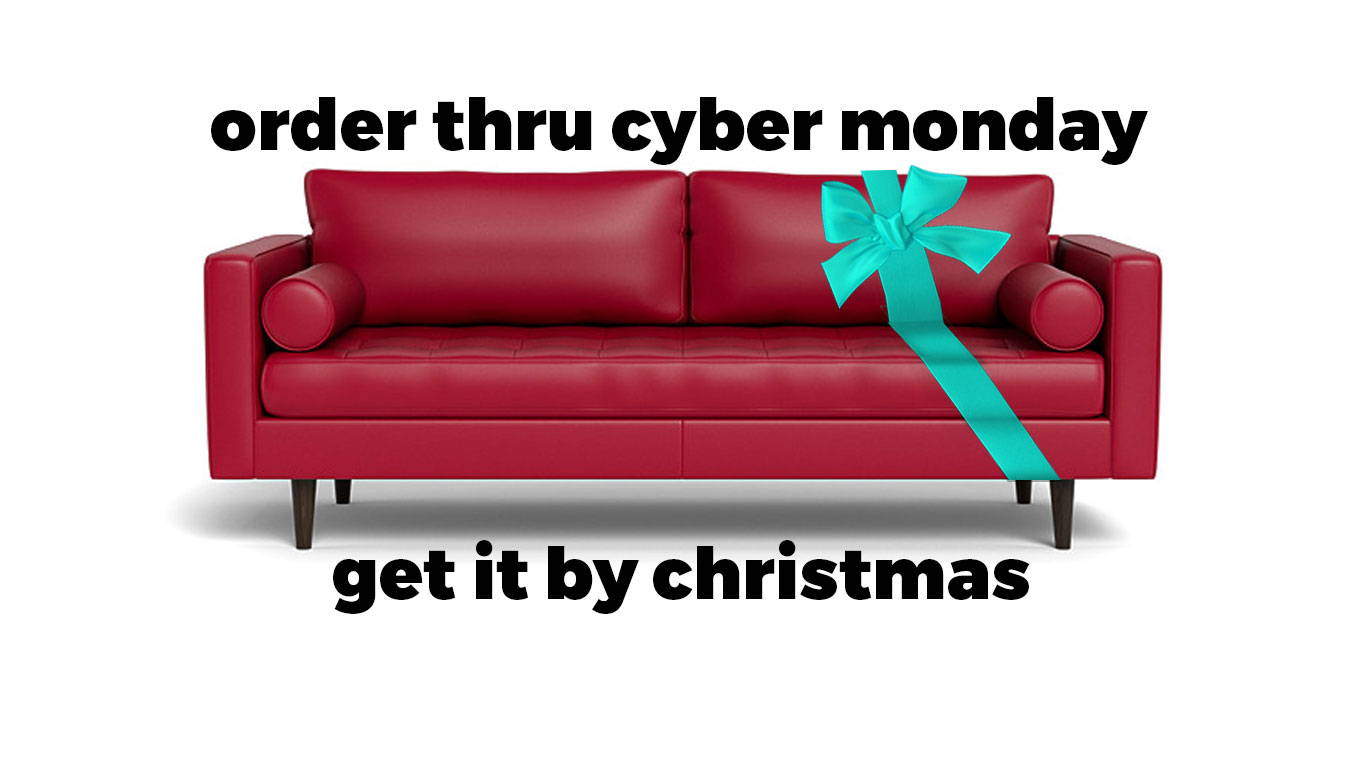 Get your new sofa by Christmas!
Since we make our furniture right here in Austin, we're able to bring you the coziest seats in time for Christmas. That's right, between now and Black Friday, any order of Couch Potatoes brand Sofas, Chairs, Ottomans, & Accents will be ready by December 24.
Custom-built and made to order, stop by any of our local brick and mortar stores and ask our sales team for more info!
---
7521 N Lamar Austin, TX 78752
Monday-Friday: 10 AM to 8 PM
Saturday: 10 AM to 6 PM
Sunday: 12 PM to 5 PM
512-501-6716
---
500 E Ben White, Suite 200 Austin, TX 78704
Monday-Friday: 10 AM to 8 PM
Saturday: 10 AM to 6 PM
Sunday: 12 PM to 5 PM
512-501-6716
---
12901 N Interstate Hwy 35 Building 3 Suite 300
Austin, TX 78753
Monday-Saturday: 10 AM to 8 PM
Sunday: 12 PM to 6 PM
---