You work hard every day, so why not make your office space feel like home? It may seem like an impossible feat to decorate an office space, but with these tips and tricks, you will be well on your way. There are many small changes that can be made to optimize office efficiency - from making sure there's plenty of room for everyone in the office to adding plants or artwork. This article will walk you through some simple steps for decorating your office.
One of the most important things to consider when decorating an office is how much space you have to work with. If your office is small, try using light colors and furniture that can be easily moved around. This will help make the room feel larger. In contrast, if you have a large office, you may want to use darker colors and more solid furniture to make the space feel cozier.
If you're looking for office decorating ideas that don't involve buying new furniture, consider adding plants or artwork to the space. Plants not only add some life to the room, but they can also improve air quality. And if you're not artistically inclined, there are plenty of prints and posters available online that will fit well in an office setting.
Image by The Spruce/ Autumn Wood
In smaller office spaces, corner desks or writing desks will be a good choice. L-shaped computer desks can also be placed in a corner, so they shouldn't take up too much space, and they usually have ample space for all your supplies. In bigger office spaces, an executive desk is a nice piece of furniture that also has a lot of storage options. Floating desks are just installed into the wall, so you can probably make it a diy project to save some money. They don't overwhelm a room and are a good alternative for bulkier desks.
Make sure you get a good chair to sit in. You'll be spending a lot of time in it, so you might as well make sure it's comfortable. If you have the budget, go for an ergonomic chair that will help reduce back pain and fatigue.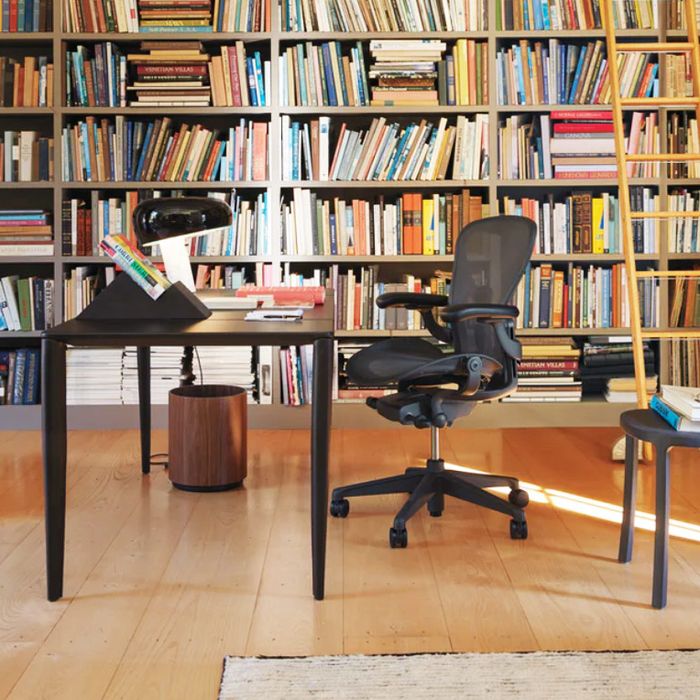 Image by The Strategist
Another important thing to consider is how you will use your office. If you need a place to concentrate, it may be helpful to decorate with minimal distractions. This could mean removing personal items from your desk or adding plants or artwork that can help create a calming environment.
Image by kingfurnitureonline
If you are often in meetings, on the other hand, you may want to add elements that promote collaboration. This could include installing whiteboards or glass walls so people can see each other better, or choosing furniture that allows for team discussion.
One last thing to keep in mind when decorating your office is to personalize it. Add some photos of loved ones or pieces of art that reflect your interests. This will make the space feel like home and help you get through those long workdays. By following these tips, you can create a functional and stylish office space that you'll enjoy working in every day.
Written by Emily Holleran